Factors to Consider When Buying a Home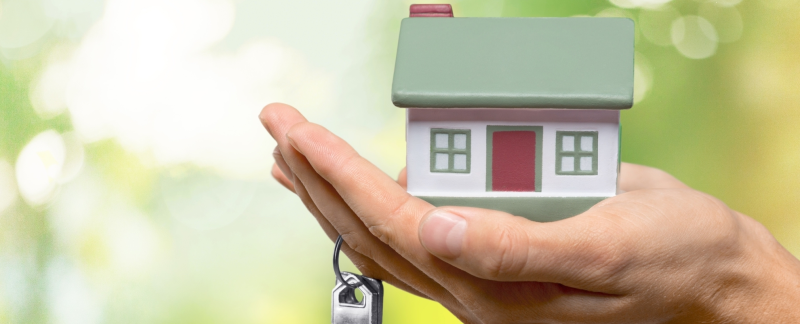 In buying a home, you will realize various factors determine a home's affordability. In addition to the asking price, you should also consider taxes, cost to maintain the home, interest rates, and other expenses associated with buying and living in a home. The home might be within your price range at first glimpse, but these additional factors might make it unaffordable for you. This happens especially when it comes to your mortgage interest rate, here you need to know more about mortgage companies. The costs of your home and the interest rate charged on the loan you used to buy it both play a crucial role in determining the amount you will spend on your home until you ultimately pay off your loan. The following are the critical things to consider when purchasing a home:
Rising Interest Rates
While some potential homebuyers may have been able to get a mortgage with low interest rates, there will be times when they may opt for a loan even when interest rates are on the rise. Borrowers who have been approved for a mortgage loan might pay more on their loan balance because of the issues associated with rising interest. This can make it difficult to pay for the costs needed to maintain a home. It will be necessary for prospective home buyers to review their budget when they experience rising interest rates to borrow a mortgage loan. Borrowers should be honest in the amount they can afford for the house.
Down payment
Raising the 20% down payment might seem challenging, but it is even more expensive if you fail to pay because of the extra fees like PMI. And opting to borrow a mortgage loan without a hefty 20% down payment can be dwindling. The government has options for those who can't afford the down payment, and they meet income limits, but these are subject to mortgage insurance fees. Without this kind of help, families with low income might find it impossible to save enough for a down payment.
Insurance and Taxes
Every homeowner would like to insure their home against disaster and significant damage that may occur, but they don't know banks and other financial institutions want to insure themselves against homeowners too. You can add your homeowners insurance to your already existing plan like your life insurance, for instance, and it even can be paid as part of the mortgage payments through a separate escrow account under your primary loan.
Property taxes can be paid as part of your mortgage payment, but you might owe a huge amount of money after the annual property taxes assessment if underpaid. Lenders would require you to get insurance on your actual mortgage, but private mortgage insurance is also necessary if you don't pay a 20% down payment to ensure you are on your obligations.
Applications and Closing Costs
Like any other business, there are costs incurred when you buy a home. Some of the services you will pay for are:
Home inspection: apart from the home appraisal that establishes the property's value, home inspection identifies any problem with the house before buying. This protects the home buyer from core problems and gives the seller time to correct any problem before the transaction. The buyer incurs these expenses. A home inspection is crucial to buying a home, which is advantageous to the buyer. Flaws found on the structure can be repaired at the expense of the seller.
Mortgage application fee: financial lending institutions usually charge a fee for the mortgage application. The price may vary, but it can cost you a substantial amount.
Closing costs: These involve the costs for title deeds, land transfers, and legal fees. The land sale process involves agents from the government and the private sector, so check with a real estate expert to know how much it will cost you to process papers for a home sale.
Unexpected charges: this is a gray area where no one knows what precisely extra charges they might pay at the end of the process. They might arise during the final negotiations, and they have to be paid to move forward.
Learn about the local schools around
For young homeowners who have children or plan to have children, they should consider the school's quality when looking for a home. Although school ranking might not translate into quality, you can check their future growth potential by looking at their budget history.
It is advisable to consider all those fundamental factors when buying a home to ensure that your property is safe and has easy access to social amenities.