Former White House aide Cassidy Hutchinson cooperating with DOJ's Jan. 6 probe, say sources
Cassidy Hutchinson, a previous prime adviser to then-President Donald Trump's main of staff Mark Meadows, has recently cooperated with the Office of Justice investigation into the gatherings of Jan. 6, according to resources acquainted with the issue.
The Justice Office reached out to her following her testimony a month back before the House committee investigating the Jan. 6 Capitol attack, the sources mentioned.
The extent of her cooperation was not immediately obvious.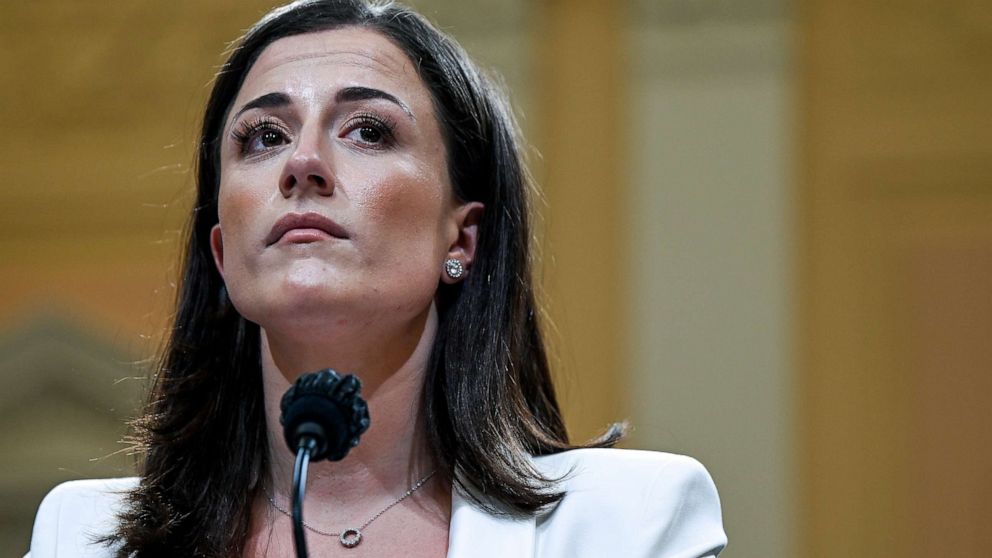 Hutchinson results in being the most recent recognized figure with know-how of the steps of prime Trump administration officials on Jan. 6 to cooperate with the Justice Department's inquiry.
A law firm for Hutchinson did not respond to ABC News' request for comment. Officials with the DOJ also declined to remark, as did a spokesperson for the Jan. 6 committee.
Hutchinson publicly testified before the Jan. 6 committee earlier this month, spending some two several hours recounting aspects about what she stated went on at the rear of the scenes at the White Dwelling leading up to, during, and after the Jan. 6 attack.
Her account provided descriptions of events she the two witnessed immediately and other occasions she claimed ended up explained to her.