shinta hamada architects tops 'house U' in japan with large roof + triangular skylight
shinta hamada architects has accomplished 'house U', a private residence for a a few-generation family, in in ashikaga city, japan. the one-story constructing is topped with a substantial roof and a triangular skylight that delivers ample all-natural mild within the windowless, central space of the household. the roof's generous eaves venture further than the square ground prepare of the home, offering safety from rain and wind, although blocking out solid daylight in the summer season.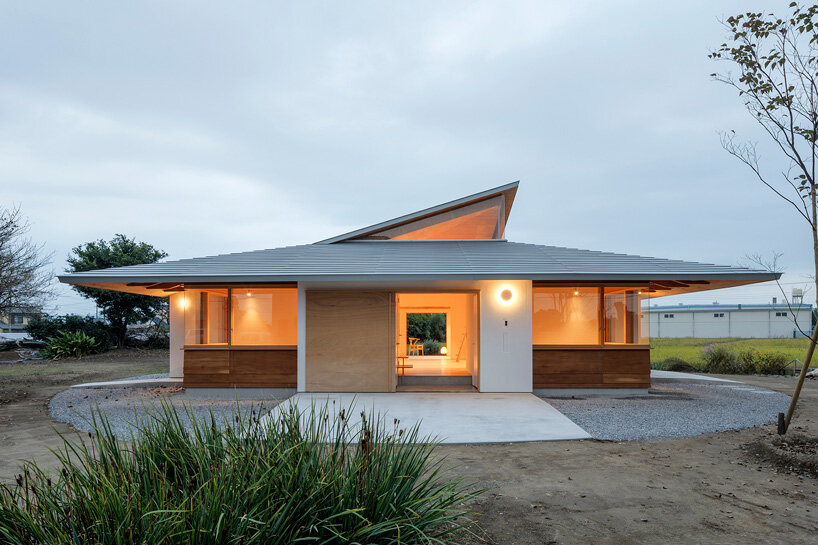 all photographs by kenichi suzuki
shinta hamada architects has built 'house U' in a suburban agricultural region, surrounded by assorted rural landscapes and a residential location to the west. the home is formulated for a three-era family members of eight folks with distinctive preferences and lifestyles, who can all coexist harmoniously under a person roof. the compact, sq. quantity is put in the middle of a extensive and slim website to enhance views in direction of the encompassing natural atmosphere as properly as reserve sufficient house for upcoming extension programs.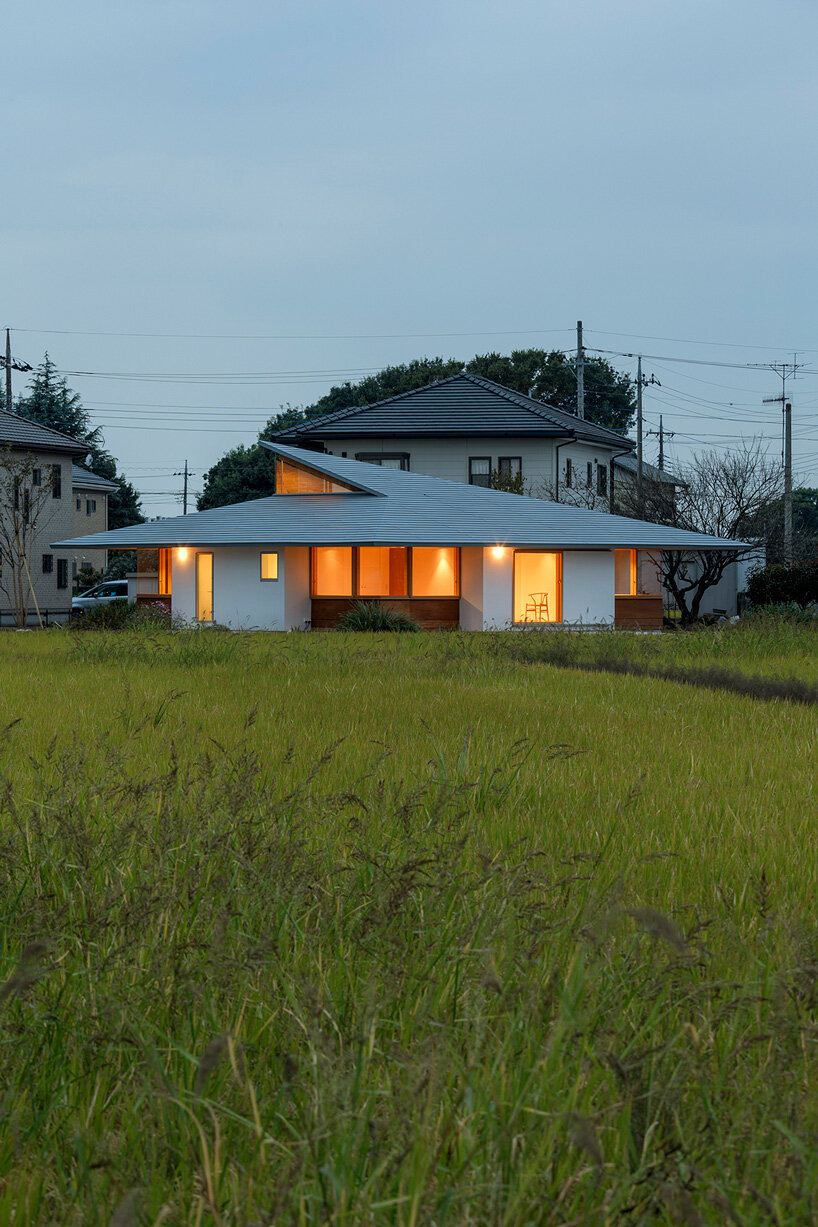 the kitchen, toilet, toilet, and entrance are organized in the four directions of the creating, and 4 personal rooms of the similar dimension are organized so as to fill the space between the cores. the central place is surrounded by the personal rooms and serves as the living / eating space where the family can obtain. each individual personal home is complete with big openings that offer you sights of the surroundings, even though the principal room has no home windows and gets organic gentle from the skylight on the roof.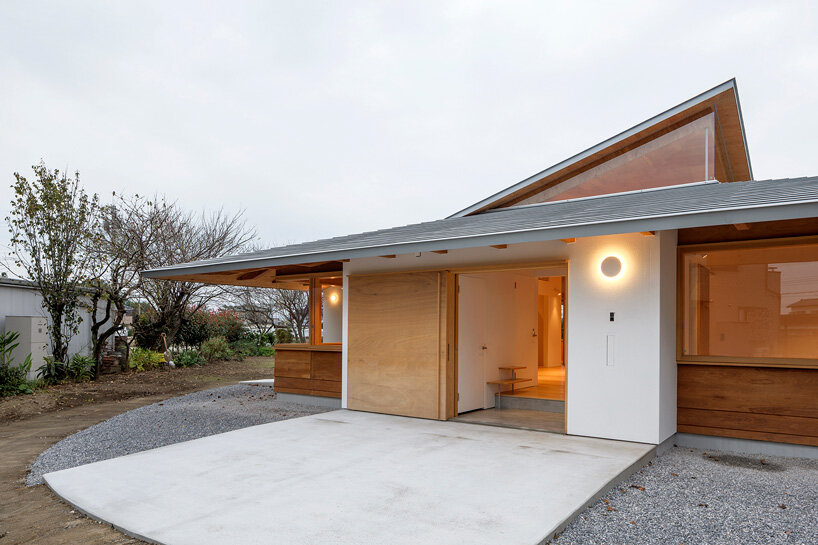 sliding doorways independent each personal room from the central space to create privateness, even though making it possible for it to also serve as a thoroughly-open up room when the doorways are open up. the exterior of the property brings together concrete with wooden, although wooden is also made use of within, on the flooring, ceilings and furniture.